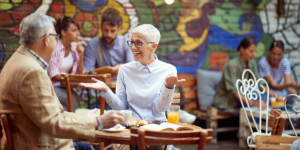 Living Benefit And Income Replacement Specialist
Johnston Insurance Agency is passionate about our clients. By focusing on communication, intuitive planning, and making both meaningful and functional decisions, we help you add to your identity that reflects the goals and values of your life.

Our Core Values:
Trustworthiness
Competency
Creativity
Honesty
Knowledge
Insurance For Your Life
Life & Accident Insurance
Medicare Supplement Insurance
Vision & Dental Insurance
General Liability Insurance
Hi…I'm Jeanette Johnston
Since my life's work has always focused on self-awareness and wellbeing, I have made those two attributes the criterion for people I want to work with.
Because your future has everything to do with what you are willing to commit to right now. It has EVERYTHING to do with not settling for less anymore and beginning to believe you ARE. Mentoring the eight F's – Faith, Family, Friends, Freedom, Finance, Fitness, Following, Fun.